After having to cancel the competition in 2020 and having a virtual contest in 2021, the 26th Annual George Sherriff Memorial Invitational is up and running again on November 19 at St. Paul's Presbyterian Church in Hamilton, Ontario.
The adjudicators for this year's competition are John Cairns, Ann Gray, and Roddy MacLeod MBE. Our Master of Ceremonies for the day will be Michael Grey.
The 6/8 March event will commence at 10 a.m. The Piobaireachd event will commence at 12:30 p.m. after a lunch break. The final March, Strathspey & Reel event will take place at 7:30 p.m.
The church doors will open at 9 a.m., be closed for the supper break, and reopen at 7 p.m.
The results and presentation of awards will take place immediately following the March, Strathspey & Reel event.

A list of the 2022 competitors and their bios can be found here.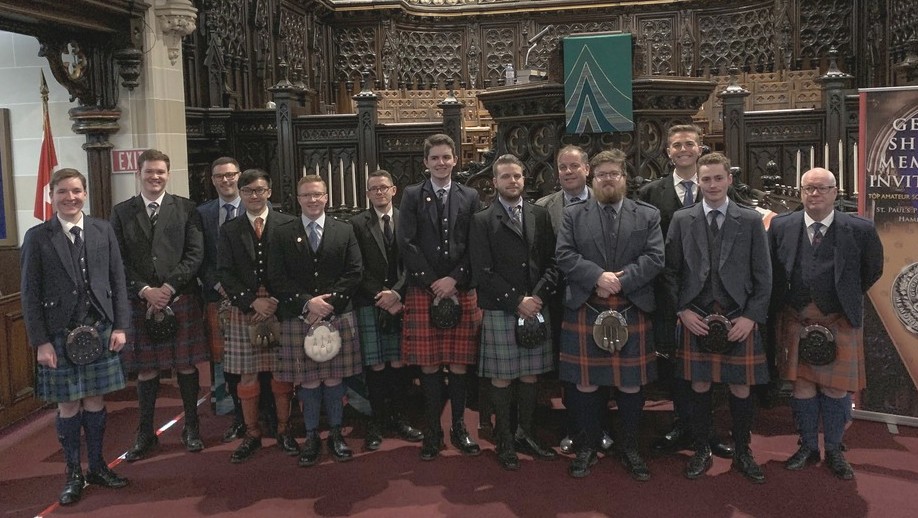 *picture from the 2019 G.S.M.I.